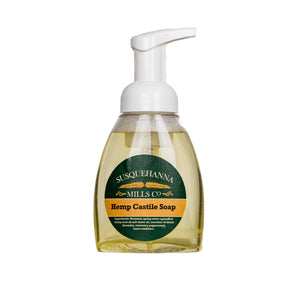 Experience our partnership with a local soap maker as you luxuriate in hempseed "castille" liquid soap, made with our oil and fragranced with an essential oil blend.
Ingredients: Spring Water, Hempseed oil, sunflower oil, canola oil, castor oil, Potassium Hydroxide, essential oils.
This product contains less than .3% THC by weight.